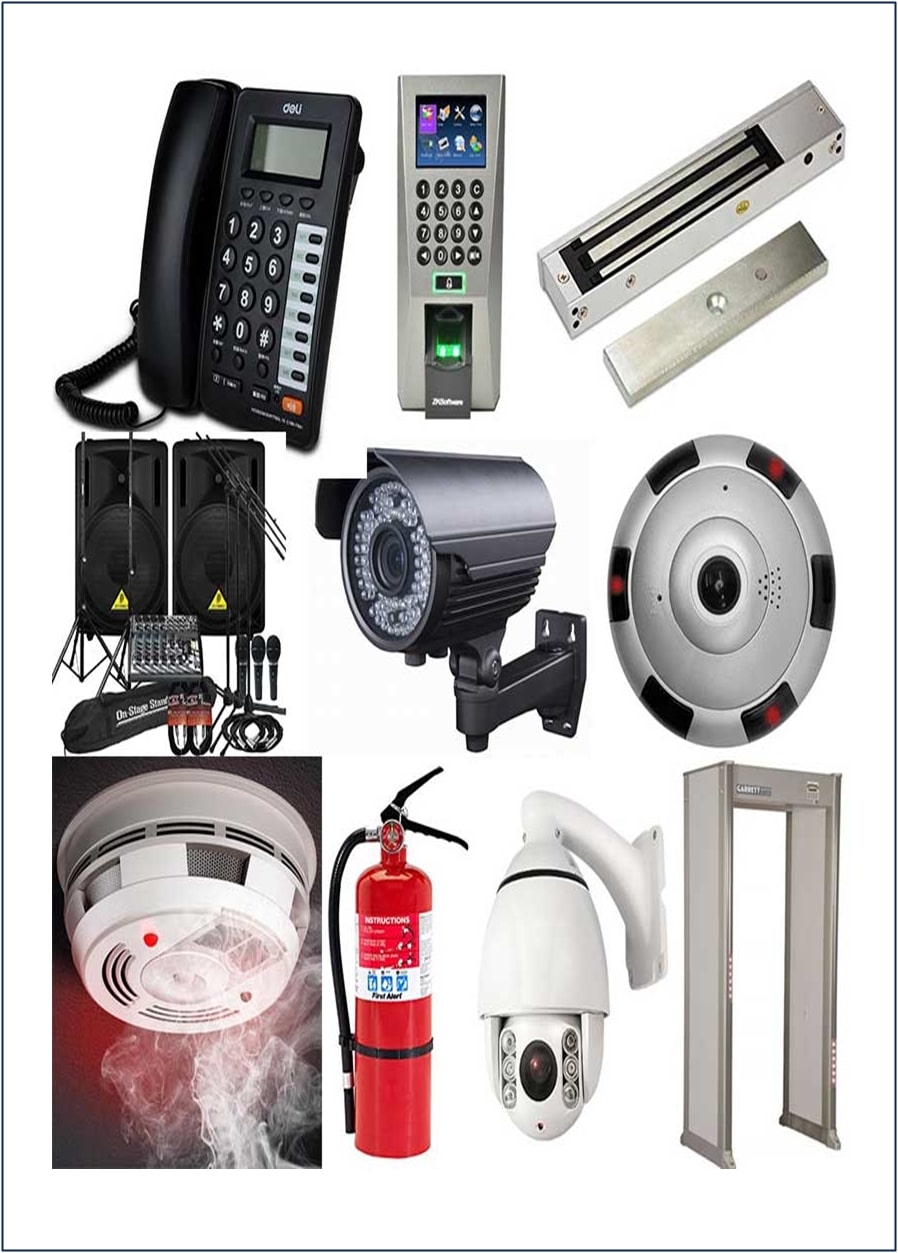 We are profTech; CCTV, Alarms, Access control, Electrical technicians in Kenya.
WE SPECIALIZE IN LOW VOLTAGE ELECTRICAL SYSTEMS, INCLUDING FIRE ALARMS, ACCESS CONTROL SYSTEMS, CLOSED CIRCUIT TELEVISION SYSTEMS (CCTV), INTRUSION SYSTEMS (BURGLAR ALARM), FIBER OPTIC INSTALLATION AND TERMINATIONS, NETWORK CABLING, WIFI, BUILDING CONTROL WIRING. PROFTECH POWER SYSTEMS PROVIDE COMPLETE TURNKEY INSTALLATION TO CUSTOMER'S SATISFACTION…
Practice Areas : The business that finds your best solutions!!!
Providing services and jobs both large and small in the commercial and residential electrical industry

We install CCTV systems for small, medium and large scale clients
whether it be a single room or an entire office complex. We have
partnered with trusted and experienced suppliers of high quality CCTV
systems which can work well during the day and night to provide total
security coverage and remote viewing via PC, tablet or mobile phone. We
have highly trained and experienced installation technicians
We install configure and maintain biometric access control systems. These systems include cutting-edge biometric security devices such as fingerprint readers, facial recognition readers. Unlike keys, cards or number sequences, biometric security readers provide access control that cannot be transferred. There is just no way to fake it – a person must be physically present at the point of identification in order to gain access.
Fire-Lite Alarm's product line is ideal for any building that needs multi-zoned fire evacuation and mass notification system that's easy to install and maintain.
Our design principles are derived from the successes of today's Internet, reflecting our understanding of the strengths and limitations of the current Internet architecture.
+
Trusted Clients
+
Total PPROJECT COMPLETED
99.
%
ONTINE DELIVERY./SATISFACTION
PROFTECH
Proftech Power Systems  was founded in 2016 by an experienced electrician and a visionary businessman with a view of delivering excellent and quality electrical and security services. Proftech Power Systems  offers both domestic and commercial electrical and security services and our main aim is to provide a full range of quality electrical services to our clients in locally and internationally at very competitive rates.
Why Choose Our Company
On Call Emergency Services
Free Estimates & Site Surveys
Licensed & Insured Experts
Fast & Reliable Response Times
Low Price Guarantee
GET FREE QUOTATIONS, ESTIMATES AND SITE SURVEYS